VMware Cloud™ on AWS
VMware Cloud on AWS brings VMware enterprise-class SDDC software to the AWS Cloud. This enables users to run production applications across private, public, and hybrid cloud environments based on VMware vSphere®, with optimized access to AWS services. Now, IT teams can manage cloud-based resources using existing skills and familiar VMware tools.
Powered by VMware Cloud Foundation™, VMware Cloud on AWS integrates VMware vCenter Server® management with VMware flagship compute, storage, and network virtualization products, including VMware vSphere, VMware vSAN™, and VMware NSX®. This integration optimizes them to run on elastic, bare-metal AWS infrastructure with the same architecture and operational experience on premises and in the cloud. This provides IT teams with instant business value via the AWS and VMware hybrid cloud experience.
With hybrid clouds, IT practitioners can:

MAKING THE HYBRID CLOUD REAL
VMware Cloud™ on AWS seamlessly integrates the public cloud with on-premises infrastructure for fast, frictionless hybrid cloud adoption. With VMware Cloud on AWS, organizations can simplify their Hybrid IT operations by using the same VMware Cloud Foundation technologies including vSphere, vSAN, NSX, and vCenter Server across their on-premises data centers and on the AWS Cloud without having to purchase any new or custom hardware, rewrite applications, or modify their operating models.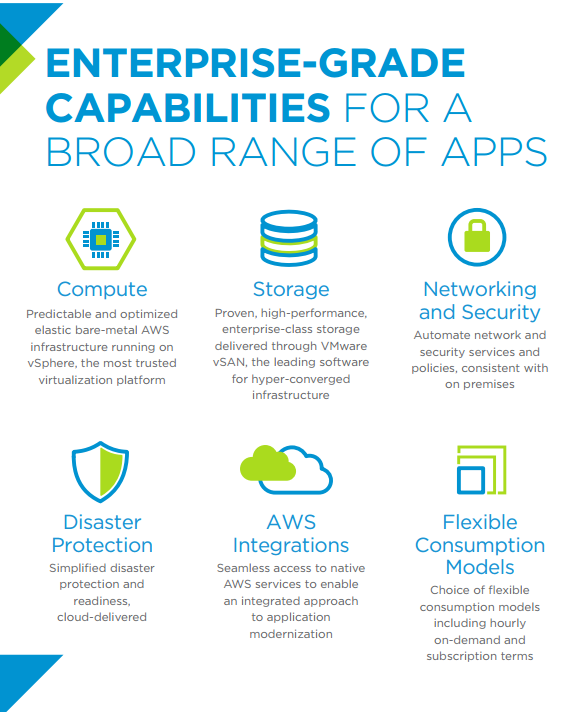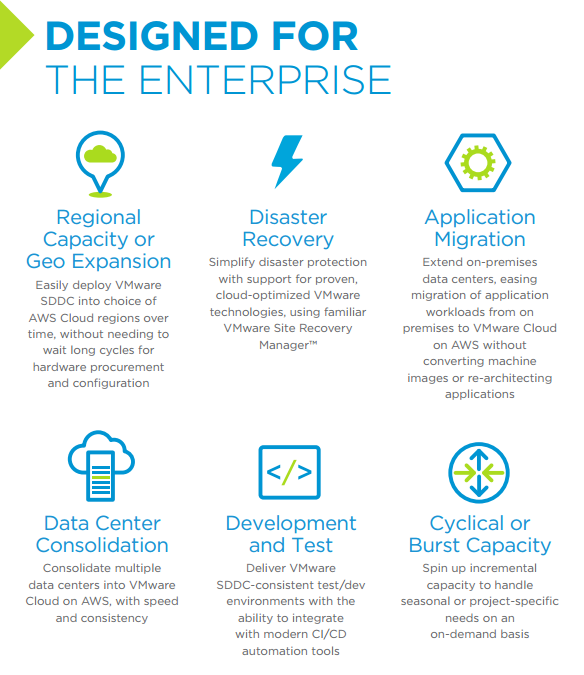 For more information on VMware Cloud™ on AWS, contact Four Points at sales@4points.com or at (703) 657-6100.