Adobe Connect - Welcome to the Real Virtual
Adobe Connect enables you with the real power of virtual to tell unforgettable stories. Use its versatile stage to design and deliver stellar virtual experiences for a diverse audience. Let it make your training, webinars, and meetings extraordinary and securely extend your reach far and beyond the ordinary. We're thrilled to unveil our latest features, helping us get better at what we do best - making virtual experiences more real. Every new feature aims to make Adobe Connect a more modern, simple, and fun platform to use, ultimately setting the stage for you to tell virtual stories that are just as inclusive, engaging, and stellar as your real ones. The release includes several enhancements to bring to our users a modern experience, enhanced accessibility features and better host controls.
Say hello to the new Adobe Connect, upgraded to modern, simple & fun

New Experience
Brand New Look - We proudly unveil a modern, intuitive, minimalistic and responsive UI, based on Adobe's state-of-the-art Spectrum design system. A framework to help us design consistent visual experiences across devices, with the highest standards of accessibility and respect for the user's attention.
Click to join - Eliminate barriers to entry - Now hosts, presenters, and participants can leverage almost the full* range of features via any modern HTML browser. No add-ins, no downloads.
Build with us - Adobe Connect HTML SDK v 2020 on Adobe Developer Console now available to open an expansive universe of possibilities for even more impactful, accessible & collaborative content experiences.
Better accessibility
More accessible stories - We aim to create virtual experiences accessible to all, which is why we've now introduced support for embedded subtitles for MP4 videos making comprehension easy for participants restricted by language barriers, hearing disabilities, or noisy or sound-sensitive environments. Native Closed Captioning is now enabled inside Adobe Connect rooms.
More accessible multi-media - We now support descriptive audio and foreign language tracks for videos to drive better participant engagement, comprehension, and retention.
More accessible documents - With Adobe Connect, PDF documents shared natively can now be made available to screen readers, enabling sight-impaired participants to hear the text.
Enhanced Host Controls
Better breakouts - Be it staff working on group assignments, or conference attendees visiting virtual booths; you can now make their virtual experience feel more real by naming those breakouts. You can also time their journey and rotate participants between breakouts with just a click.
Easier layouts - Your perfectly designed stage is now easy to manage too. The new broad panel Manage Layouts view can help with its quick search, select, drag, rename, and delete capabilities. It also lets you Lock Layouts to ensure that the perfect stage stays perfect.
Smoother recordings - We know how important it is to perpetuate your live sessions by converting them to recorded interactive content for on-demand learning. Now let the new Recording Reminders help you do that better.
Utilize Adobe Connect for Corporate Training
Adobe Connect gives managers and training professionals a reliable and powerful way to reach staff online with important, timely information and continuing education. Adobe Connect users need only a modern HTML web browser —already installed on virtually all Internet-connected desktops worldwide—to access live and on-demand presentations and meetings from virtually any computer or mobile device, anywhere in the world. By contrast, many other webinar solutions, require a client download to join a training session which can make it difficult for users in locked-down IT environments to join.
Enhanced Features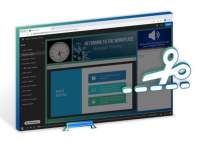 Now view recordings and edit them right inside an HTML browser - edit timeline or index or add bookmarks. You can even remove Pods with personally identifiable information like chats or attendees.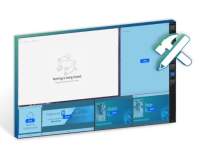 In addition to the color visualization, we've added a new visual ticker and tooltip display for all 'live' Pods.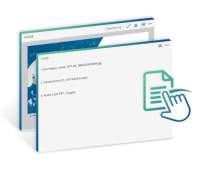 Now Drag and drop content into the Share Pod & File Share Pod.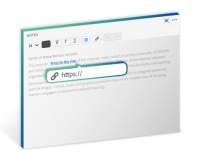 Now add hyperlinks to the Notes Pod.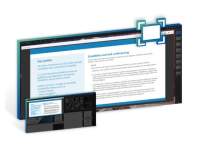 Pods now come with a full-screen option for better readability. Hosts can control whether to allow it for participants.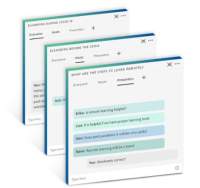 Fit more messages in the same screen space with better text density. Email chat exports now include transcripts from all open tabs along with the Chat Pod name.
For more information on Adobe Connect or to test out a trial free software , contact Four Points at sales@4points.com or at (703) 657-6100.