Q&A with David Gilchrist, CEO of Four Points Technology
Washington Business Journal (August 25, 2017) "These D.C - area veterans had to battle to start and run businesses"
Gilchrist decided to start his company in the first year after his service in the Navy.
David "Chief" Gilchrist
President and CEO, Four Points Technology, LLC
2016 revenue: $253 million
Total employees: 52
Industry: Information technology
Age: 55
Residence: Warrenton
Family: Wife, two teenage boys
Education: High school, then enlisted in the U.S. military
First job: Installed hardwood floors
When and where did you serve?
Served from 1981 through 2001 in Europe, Asia, Middle East. Served during Bosnia NATO intervention, Desert Storm and Desert Shield
And what did you do first after completing your service?
Worked one year for a software technology company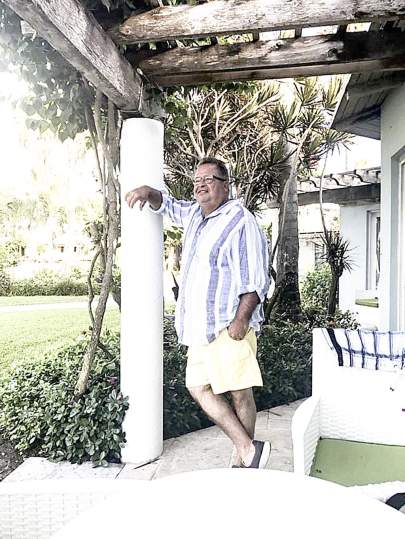 David Gilchrist, president and CEO of Four Points Technology LLC, enjoying his home in Warrenton.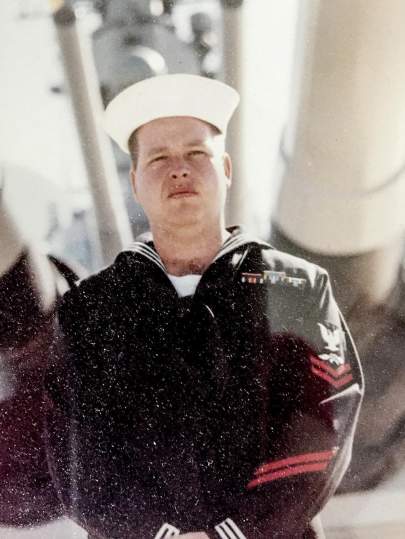 Gilchrist was awarded the Navy Commendation Medal, among other awards and decorations, while serving for 20 years.
When did you decide you wanted to start your own company, and why? That first year out of service.
How long did it take for you to start your company after that moment?
I was able to work with the original founder of Four Points Technology and purchased a majority share from Rusty Palmer, who still serves as executive vice president with me today. It took about two years to transition.
What obstacles did you face?
Financing and branding. Networking the company among partner and customer markets in government contracting.
How did you finance your startup costs?
Personal investments, no salary in the early days. And merging with the existing business that was built to that point.
What skills did you learn in your military service that most helped to prepare you to run a business?
Customer focus and leadership
What is the best lesson you learned from a mentor?
Treat everyone as equal and show respect to others, and you will receive respect.
What is your next big goal?
My near-term focus is to get the kids through college and on to a fulfilling career in whatever they choose.
What is your biggest current challenge?
Near-term, it is to get my health back after an ATV accident and surgery.
What do you think is the biggest misconception people have about the military?
That it can't be a career, or there's a lack of opportunities for advancement during and after service. It is a tremendous opportunity for those who take advantage of what it can offer.
What other businessperson do you most admire?
Richard Branson. He has set the standard in his treatment of customers and employees.
What's your biggest pet peeve?
People who say they will follow up and then don't. To be successful, one must be courteous, responsive and follow through.
What is one thing you can't do without each day?
Family — connecting with the family.
Guilty pleasure: Fishing in exotic places
Favorite movie: "The Godfather"
Favorite book: "Endurance" by Frank Worsley
What's on your iPod?
Beach music, pool party music
Favorite restaurant in the D.C. area: Ruth's Chris Steakhouse with a big fat juicy steak